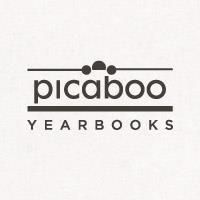 I had been dabbling in digital scrapbooking, so when the opportunity to review a digital yearbook and have it printed and sent to me (for free!) came up, I just couldn't resist!
I quickly and easily set up an account on
Picaboo Yearbooks
, and began working on a
20 page softcover yearbook
. Once I filled in the information about our homeschool, and the book I would be making, it loaded the empty book.
I began creating sections and each one asked if it was portrait (many photos in rows) or free-form. I chose free-form for all my pages, since our school only has 4 students. It was hard to decide how many pages for each section, so I chose 4 to begin with and made sections like field trips, sports, etc. Once I got going I realized I needed more pictures in one section and less in another. I opened a particular section and chose the "bird's eye view" and was able to add or remove pages there. The sections feature also allows collaboration, as you can invite different people to help work on a section. You can limit their access and approve pictures before they are added.
The photos are uploaded directly to the sections. The uploading process took a little bit, so I would often just upload the photos I would be working with right then. Working in small batches, the upload process went more smoothly. It would take me between 30-60 minutes to assemble a page to my liking, so the whole book represents about 10-20 hours of work. This was a lot for me, but it would be easier with collaborators, and probably more worthwhile if I were ordering multiple copies.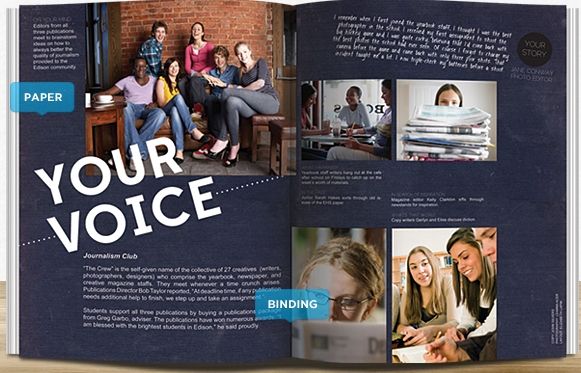 Once the photos were added, I could play with the pages. For adding text, it helped to zoom in a bit. There were plenty of elements, stickers, fonts, and backgrounds too. I started out with different backgrounds, but found that I really liked using one of my pictures as a background on many of the pages.
The process went very slowly at first,
but then I discovered the tutorial videos
.
Save yourself some time and watch them ALL first!
What a difference! Soon I was creating pages left and right and it was coming together beautifully. I especially loved that I could create QR codes that could link to my blog posts about certain events or trips, or use them to link to a video I'd posted, such as Mayda batting in softball. Here's a video about how to do that specifically:
As you can see, every step of the process has a video tip, and they aren't very long to watch. This took me from frustrated to impressed with this program. These pages were certainly more customize-able than I had ever imagined. I added QR codes to nearly every page. I used the layouts and adjusted them extensively.
Another feature I loved was the ability to edit my photos in place. In most programs, I had to edit first, then upload. This made it possible to edit on the spot, according to how a picture fit on the page. Here's a great tutorial on that:
For more help and information,
this page was also good
.
Once my book was complete, I "locked" all the sections, previewed it (many times), and ordered. If you order more than 50 books, the shipping is free, but since I was only getting one, the shipping started at $8.99. The book itself was $8.49, so with shipping it came in just under $17.50. If you've ever created a digital album, you know what a deal that is! Adding pages was easy and inexpensive. As I added pages over the 20 page limit, it would show me at the top of the editor how that effected the price.
The website says a three week turnaround is to be expected. I ordered on June 16th, and received a shipping notice on June 26th. I had my lovely book within a week after that. My whole family has passed it around and we love it. I could really see the benefit of making one of these each year for our homeschool. I also started thinking how much I'd LOVE to use this to make a new photo directory for our church. I could even add QR code links to the church website or videos of key sermons!
The possibilities are really endless.
What I liked:
So very customize-able!
QR codes.
Low price
Instantly knowing how adding a page effected price.
Tutorial Videos!!!
What I didn't like:
Steep learning curve at first. It took a good chunk of time to make.
The shipping seemed a little high, but is really very reasonable if you are ordering multiple copies.
Bottom Line:
I loved my book, and at under $18, it was a great value. In fact, I'm already planning to make another book. I would recommend this to anyone, as long as they promise to watch the instructions first! This book is and will be enjoyed by all ages in my home. :)
For more reviews and to see all the other beautiful books the crew created,
visit the crew blog
:

©2012-2013 Loving and Learning on the High Plains. All rights reserved. All text, photographs, artwork, and other content may not be reproduced or transmitted in any form without the written consent of the author. http://www.homeschoolhighplains.blogspot.com

*Prices and links are accurate at the time this is published, and are subject to change.