*This post may contain affiliate links. Please read our disclosure policy. *
Today I'm joining on a Blog Cruise called
A Good Read
. I hope you will join us too! Find out what the crew is currently reading, and comment here about what you are reading too. I'm always looking for a few more good books!
Lately I've had a few books to read for review added to my book pile. It's been a lot of fun getting new books in the mail. Here's a summary of what we are reading, have read, and what we thought of them.
I also have some tips for you on how to get more good books without breaking the bank.
The kids and I just finished reading
Hilda the Briton, by Emma Leslie
, for the TOS Crew. This book was a wonderful historical fiction work, written well over 100 years ago. It follows the story of a girl from ancient Briton, who is taken into slavery in the Roman Empire. Touching on real life characters from the first century Church, it was a delightful adventure. We really recommend this book, as well as the other 11 in that series. Click the link in the title to read my full review.
I just received
Papa's Pearls
, by Diane Flynn Keith. We are only two chapters into it, but I know we will love this book. Another TOS crew review, I was super impressed that the copy I received was autographed by the author. I'm reading this one aloud to my kids, and they really enjoy the style of storytelling Diane is using. She tells the story of her Father's life in a way that focuses on the life lessons he learned, and how he turned them into "pearls" of wisdom for his family. Look for that review here the first week of May.
I'm also reading
Love No Matter What: When Your Kids Make Decisions You Don't Agree With
by Brenda Garrison. I got this one through Booksneeze, and it will be my first review for them. This book is about choices our children make as they grow and become more independent, and (more importantly) how we as parents respond to them. While I do not yet have a teen, I know that these issues are just around the corner. I've seen enough to know that believing "I've raised them better than to do that" is plain naivete. I haven't finished the book yet (although I'm close), so the verdict is still out. The author has already made some great points, especially in pointing out how our Heavenly Father loves us.
These are just new newest books on the pile though, as I'm still working through my
"To Be Read List"
. Be sure to check out the full list
HERE.
So, what are you reading? Please share!
Ok, for the frugal tip I'd promised:
A good friend put me onto this (thanks B!). I have
mentioned before
about swapping for
free
books on
Paperback Swap .com.
She took it the next level on her smart phone. There are apps (for both Android and iPhones) you can download to link to your PaperbackSwap account. They are able to use your phone camera to scan barcodes of books and see if they are on wishlists of other swappers. She suggested that I use this feature to pick up cheap books for swapping. This past week I was at the library, and they had a "stuff a bag for a buck" fundraiser. I flipped through the shelf, scanning books and checking their "wishing" status. I filled a bag with books I already knew I could "swap" on the site. And since my daughter already has 5 more books picked out to request with those credits, this is a great thing! My only cost? The postage for mailing off the books (usually about $2) and about 10 cents to buy them.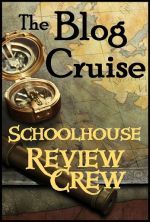 ©2012-2013 Loving and Learning on the High Plains. All rights reserved. All text, photographs, artwork, and other content may not be reproduced or transmitted in any form without the written consent of the author. http://www.homeschoolhighplains.blogspot.com
*This post may contain affiliate links. Please read our disclosure policy. *