This March we had the opportunity to review the
ABeCeDarian Company's
workbooks and reading books for early and beginning readers. We received free copies to try out:
Set of 10 Storybooks which retails for $21.50; for use with level A, for Kindergarten through mid-1st Grade. These go along with the Level A books through the first Unit of the Level B book.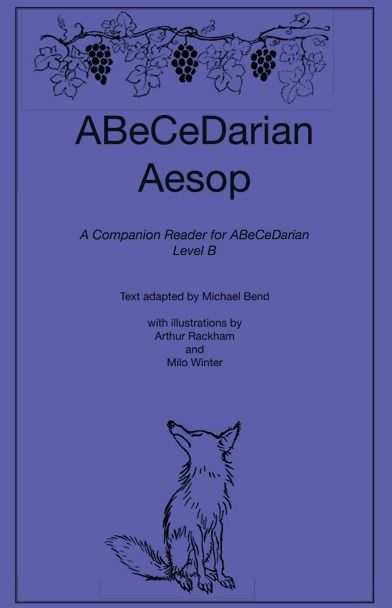 ABeCeDarian Aesop which retails for $2.50; for mid 1st through 2nd grade. This goes along with the Level B book.
How We Used It:
I used the level A books with Wyatt, who is in Kindergarten, and the level B books with Mayda, who is in 1st grade. We were blessed with over $130 in books to use in our home. It really was a true blessing too! The
Teacher Manual A1
spelled out the program in terms I could understand. After reading through the instructions, I felt like I had a much better understanding of what a child needs to "decode" well.
"Decoding refers to the translation of print into speech." -Michael Bend, Ph.D., Founder and President
The first section of the manual covers the concept of decoding, and the skills and strategies the book will cover. This may sound complicated, but it really was explained in such a way that the average homeschool mom can understand and apply these profound concepts. I have been teaching my own children to read for over 6 years, and this was a true "aha" moment. "Oh, that's how and why this works!"
After the introduction of the philosophy, the activities in the workbook are thoroughly explained, as well as specific instructions for each page of the workbook. I had worried that the program would be to difficult for Wyatt, who had never "blended sounds" before. But the program is written in such a positive tone, I was hopeful. Wyatt is younger than the typical Kindergartner, as he only turned 5 in September.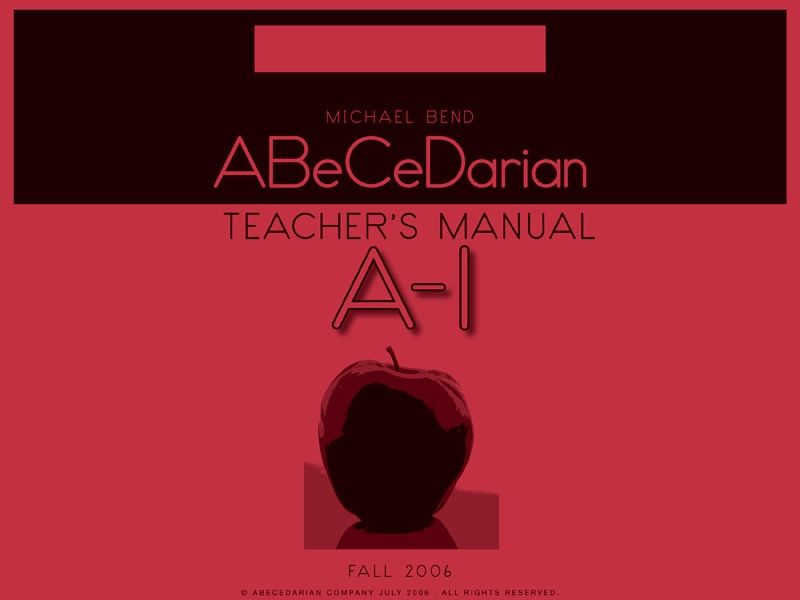 The first day I pulled out the workbook, Wyatt sat down and he sounded out the letters "m" and "o" and "p", and before I knew it, he had read his first word: "mop"! With my other children (and as the teacher's guide noted) we had to practice "tapping" out the sounds for quite a while before the blending was possible. With him it just clicked!
We continued to do 2 lessons per week, with each lesson consisting of 3-6 workbook pages. This worked out to an average of 2-3 pages per day in our 4 day school week. We also began reading with the storybooks. Each one of the
Set of 10 Storybooks corresponds with the Units in the Level A Workbooks. Level A1 and A2 are each made up of 28 lessons divided into 12 units.
I was amazed when only 2 weeks into his reading adventure, Wyatt had read 2 of the storybooks. He loved reading them too. I have always joked that childbirth was easy for me, but potty training and teaching to read were my biggest dread! But here, with my youngest child, we were reading, and it was easy! I am so thankful we got to try this out.
Another feature of each page is the way the lines for writing are just large enough for a beginning writer. There are starting dots on each letter, so when a child copies a word, they know just where to begin. Wyatt found this really helpful, and loved making his letters and words as carefully as he could. He would often ask me to come back and circle the best looking letters. Then he would ask for a "100% A+" on his page. I doubt he even knows what those are. It warmed my heart this week when he made a card for his grandma, and even wrote the "To Bettie" and "From Wyatt" all by himself, and it was nice and legible.
With the
Student Workbook B1 ,
I
was able to work with Mayda. This book is 24 lessons broken into 12 units. She is in 1st grade, and has been reading since the beginning of the school year. My biggest worry with her was that she is a sight reader. She glances at a word and knows what it is without reading it. She completely skipped the sounding-out-to-blending stage. She had memorized by sight SO many words that she seemed a great reader. But I know a time will come she will hit words she hadn't seen before, and be at a loss to know how to break them down.
We loved this workbook because it makes her work with the sounds individually. The exercises where she sorts words into lists are really important. She is learning that several letter combinations can make the same sound, and is really slowing down to focus on them.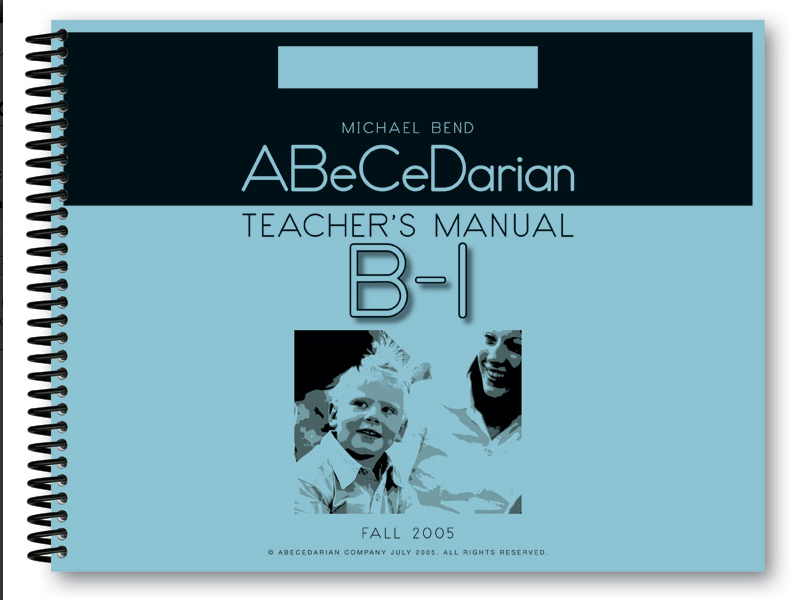 Some other exercises had her focus on word lists where only one sound changes from one word to the next. This was actually really hard for her to identify, because of the way she had been reading. It is really breaking through the "code" that reading really is, helping her slow down and really put some muscle on her reading skills.
Mayda read all of the storybooks, and loved them. Her excitement was really encouraging to Wyatt who is beginning to read the same books. She is also doing the workbook at the same pace of two lessons per week, breaking each lesson over two days. Although 6 pages in one sitting was not too much for her, the only thing she didn't like was that this was "work" compared to how she had been reading. I'm happy about this; she needed a challenge! Even though she tells me she doesn't like it, she chooses this subject to start with every day.
Each day she pushes farther in the book than I ask her to do, and by the end of the review period we had picked up our pace to a lesson or more per day. I think initially we had moved more slowly through both books because I was struggling to absorb all the teaching materials. But as we used it more, the lessons became routines, and the kids became excited with the progress they were seeing.
What I liked:
The instructions shared complex ideas in understandable language.

With the way the instructions were given, I felt confident teaching the Workbooks.

The Workbooks and Manuals were spiral bound, making it easy to "fold over" to the page we were working on.

The illustrations in the storybooks were simple, but engaging, and my son loved them. I found him laughing as he read.

We have painlessly launched into the world of reading with Wyatt, and I now understand it better than even before.

For Mayda, this departure from reading "sight words" was just the ticket for getting her beyond the first step in her reading journey. The concept of "decoding" has much more universal application than the way she had initially learned to read.

Wyatt really likes that they teach each letter with a "starting point", so he knows where to begin when writing the letter. His handwriting has improved dramatically.
What I didn't like:
The illustrations are pretty simple, and only black and white. This didn't stop my children from enjoying them, but it may be an issue for more distracted readers.

I wish that I still had more students to teach to read! This was so fun and simple. I just wish I'd have found it sooner.
Bottom Line:
This one is a keeper. I find it to be really affordable and workable. I love that I finally feel like I understand the "how" and "why" of the early steps in the process of reading. The teachers manuals make it easy to teach, and help keep the goals in mind.
I'm excited to break the "sight reading" cycle with Mayda, and Wyatt has started reading and writing words all by himself now. We will continue to use this program after the review is over. I would definitely recommend it to anyone I know.
Be sure you read the reviews of everyone else on the Review Crew:

©2012-2013 Loving and Learning on the High Plains. All rights reserved. All text, photographs, artwork, and other content may not be reproduced or transmitted in any form without the written consent of the author. http://www.homeschoolhighplains.blogspot.com
*Prices and links are accurate at the time this is published, and are subject to change.