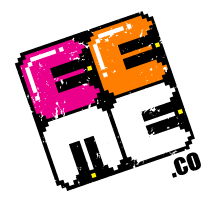 Last summer we planned to do an electrical project for the county fair, but it never quite worked out. I looked over the projects available, and I really doubted I could teach this to my children. Then the opportunity to review a project from
EEME
, called the Project Genius Light Kit. . . who wouldn't want to complete a project that entitles you to be a Genius!?!?
Designed for ages 7-12, this electronic project kit pairs with a video curriculum, to "spark" your child's curiosity and critical thinking. This monthly subscription program sends you the parts you need and the information essential to using them to teach electronics. At $18.95 a month, it is cheaper than many educational kits out there, and comes with the video instructions to boot!
EEME's monthly hands-on project kits teach kids about electronics. Each project kit is paired with online curricula to not only teach kids how to assemble projects like lights, buzzers, and more, but to also teach them how the electronics works. -from the website.
When we received our kit in the mail, the kids could hardly wait. It was such a small box, but it had everything we needed: a breadboard, resistors, circuits, LEDs, battery. We borrowed my sister's lap-top so we could all gather around the dining table to do this project together. After a simple log in the the website, we began watching the 45 minutes of short videos (about 15 of them, averaging 3 minutes each) and questions. All of my kids, ages 6 to 12, participated!
The videos are well arranged so that as you go through the instructional videos, you also have learning videos explaining WHY this works. Between these are questions with multiple choice answers. These help you discuss with your kids and make sure they understand each part before proceeding. We used the "slideshow" type set up video breaks as a natural way for the kids to take turns doing the activities. When it was done, they had all tried some step of the process and were discussing it together. OK, maybe the bigger kids were directing the younger, but that's how we learn, right?
Each step explained a different component of the kit and how and why it works. The best part of EEME is that you can sign up for a free tour, and you can even watch the Project Genius Light Kit videos for free. You can see how it goes together and how well it is taught, before you buy. Obviously, to try it out, hands on, you will need the kit. I personally felt the hands on experience was completely worth the subscription fee.
Be sure you sign up for the free preview, details at the end of this review.
I compared this to the project requirements for the kids to turn in an electrical project for our local 4-H fair, and I felt that this kit was a perfect way to help them understand the basic principles required for them to put together their own electrical project for the fair next year, and the know-how to explain it to the fair judge. I really can't wait for them to put this information into practice!
Bottom Line:
We really enjoyed the kit we received and felt that the 45 minute course and supplies were well worth the investment if you're looking to interest your kids in electricity. The videos were easy to follow and understand, and the information was well presented and re-enforced with questions.
---
Sign up for FREE at http://eeme.co to preview EEME's video curricula. If you think EEME is the right fit for your family, email dad@eeme.co for the latest promotional offer towards their monthly subscription. Just let them know you came from my blog.
Here's a preview of the introduction:
Be sure to read all of the reviews of this program,
over on the Crew blog
, by clicking the link below:


©2012-2013 Loving and Learning on the High Plains. All rights reserved. All text, photographs, artwork, and other content may not be reproduced or transmitted in any form without the written consent of the author. http://www.homeschoolhighplains.blogspot.com