Over the past 8 weeks we have been thoroughly reviewing
Bridgeway Academy
's English curriculum. We received:
While these books are geared to grades 7th through 12th as a remedial course, we used them with our 5th and 6th grade students as a general English program and were very pleased. I made this decision based on the list of skills covered, knowing these were exactly where we were in our studies.
The books are divided up into units called PAKs. Each PAK covers specific objectives, over 3 Sections, and then finishes with an extensive self test. Each section is about 7-9 pages long including a 2-3 page review of that topic. The PAKs (units) are about 35 to 45 pages each, and there are 6 PAKs in each book. For our own school schedule, we found that 2 pages a day was a good pace to go through the book.
Book one, Focus on Grammar, covers: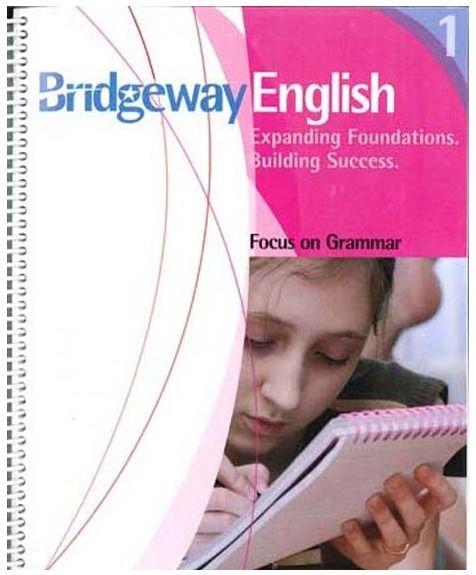 Subject and Predicate
Four Types of Sentences
Sentence Fragments
Run-on Sentences
Compound Sentences
Noun Functions
Pronouns
Adjectives
Adverbs
Prepositions and Prepositional Phrases
Conjunctions
Interjections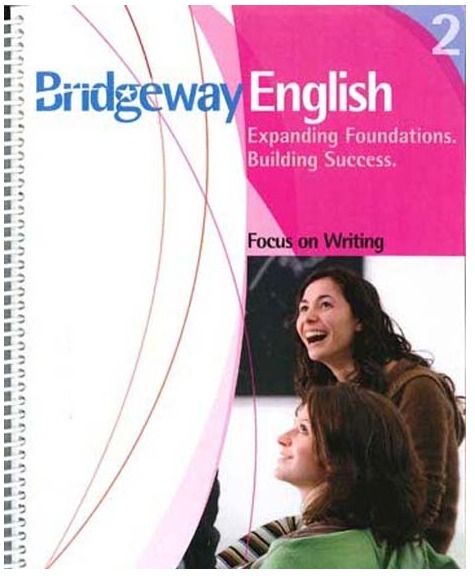 Books two, Focus on Writing, covers:
Sentence Variety
Subject/Verb Agreement
Grammar and Mechanics
Writing Skills
Rules of Capitalization
Rules of Punctuation
Proofreading
Editing
Letter Writing
Business Writing
Study Skills
Critical Thinking and Reasoning
Fact vs. Fiction
How we used this:
After looking at samples of the pages (sorry, not available to link!) I knew that this was very similar to what Tyler and Emma had been studying in English/Language Arts up until now. I gave Tyler, 6th grade, the
Focus on Writing
, and I gave Emma, 5th grade, the
Focus on Grammar
.
Tyler and Emma jumped right in and had no trouble completing 2 pages a day. The first few pages in each section include a story or interesting narrative. After that, the book introduces the goal concepts for that unit, with examples, in a gray box generally covering half a page. They immediately have questions about what was just read, which can easily be answered by looking at the top of the page. I worried this would be too easy, but it really re-enforced the information. After this there is another gray box with more information, and more fill-in-the-blank-type questions following. The next two or more pages consist of practical application, for example, correcting run-on sentences.
At the end of the section was a self test / review where they would look back only when needed. They would then grade it with the answer key provided (while I watched) and then we would discuss the errors and fix them, giving a half score for the correction.
When they reached the end of the first PAK, we slowed it down to one page a day so they could do their best on the Unit Test, which is done closed book. I graded these myself and I was thrilled when Emma scored a 66 out of a possible 72, or 92%! About 80% is considered acceptable for mastery.
Tyler has had a real struggle with writing, as I've mentioned before. I knew he was worried about the title of the second book "Focus on Writing." It begins with basic mechanics of writing, like parts of speech, and identifying independent and dependent clauses. He was thrilled that a lot of the questions at that point were fill-in-the blank and underline the answer type questions.
As a side note, I've been researching the troubles with boys of his age and writing and had heard that with kids with
dysgraphia
do better if they do all of their writing in cursive. We hadn't pushed the cursive with him (aside from his actual handwriting curriculum) because of how much trouble he was already having. But we switched him to writing all of his work in this book using cursive, and have seen considerable improvement.
Back to the English. Both of my students are VERY different learners, but the mastery style appealed to both of them. This is amazing, as they can rarely use the same style of books. Tyler is a very auditory learner, so we did take a moment to discuss the gray box material before moving on. This helped him a lot. But aside from that, they really could do this work quite independent of me.
The self-instructed style worked very well for them, and the two page a day pace took us about 30-40 minutes a day to complete. We took our time, checked the work, and made sure we understood it before moving on. I could see their confidence build each day as they moved through it. The gray "teaching" sections were very well explained and gave good illustrations of the concepts. The questions, self tests, and unit reviews all brought the lesson home to them.
The non-consumable
Teacher's Answer Key
has a single page of usage instructions, explaining the philosophy and use of the curriculum. The rest of the key contains all of the pages of the workbooks, with the answers filled in. There aren't any further instructions in it, but the information is well covered in the workbook. For this reason, I only needed to refer to it when grading the self tests and unit reviews.
Bottom Line:
This is a very straightforward and well presented English Grammar curriculum. It methodically covers the concepts, and tests well before moving on. It isn't a replacement for the other Language Arts, such as spelling and literature. Even though it is marketed as remedial, I'd call it a lower level. It would be best suited for an advanced 5th-6th grader, or for a 7th or 8th grader who needs "caught up" on basic grammar. We really enjoyed using it, and found it well paced. At only $23.33 each, these consumable workbooks are a good value.
Be sure you
read all the other reviews
of this, and other Bridgeway products and classes over on the crew blog:

©2012-2013 Loving and Learning on the High Plains. All rights reserved. All text, photographs, artwork, and other content may not be reproduced or transmitted in any form without the written consent of the author. http://www.homeschoolhighplains.blogspot.com