I'm no expert in all things domestic, but I am wild about trying and trying until you get it right. I've been canning tomatoes and salsa since my mom taught me when I was a young girl. Even so, I learn new things all the time. This past week I've been dealing with the bountiful (albeit late) harvest of tomatoes we are finally getting. I planted everything late, so I'm thrilled that our frost held off 2 weeks past our usual "first frost" date.
This time I decided to compare the cold/raw-pack method vs. the hot-pack method of canning tomatoes. The first steps are the same, so lets go over them:
Blanching, peeling, and dicing tomatoes (or slice, if you prefer).
To peel your tomatoes easily, blanch the skins. This is SO easy, just wash your tomatoes, and I usually work in batches of 6-8 (whatever fits in your pot). Prepare boiling water and a pot of icy water as well. Carefully immerse your tomatoes in the boiling water for about 60 seconds, then transfer to the ice water using a slotted spoon. Once they have cooled, they are very easy to peel. The peels come off in just a few pieces, even easier than peaches. Here's a video of peeling, for those of you who wonder if you can do it:
Ok, so you have your tomatoes ready; do you hot pack or cold pack? To hot pack is essentially to boil the tomatoes and then can them into sterilized jars, and then you water bath only a short time. To cold (or raw) pack, you fill sterile jars with the tomatoes as they are, and then water bath for a longer period of time, to cook through.
For both situations I washed the jars and then boiled them in my water bath canning pot briefly. I also added a tespoon of sea salt to each jar. Filling each jar to 1/2 inch from the top with no air pockets, and wiping the rims to ensure they are clean, then capping with a new lid and ring. I also dip the lid in the boiling water to soften the rubber seal.
So, the raw packed jars then went into the canning pot and were covered with water (over their tops by about an 1"), and boiled for 35 minutes for pints and 45 minutes for quarts. Also, you need to add time for your elevation, so I added 5 minutes. While those were going I prepared the hot pack jars, boiling the tomatoes and then ladling them into the hot jars, sealing, and processing (boiling them in the canning pot, covered with water again) for 10-12 minutes (adding a minute or two for elevation).
The results were:
The raw/cold packed tomatoes actually cooked down more, and separated more of the pulp from the juice. If you were shooting for firmer diced or whole tomatoes, this may not be your best choice. They could be shaken up once cooled, but it was still a looser mix. Great for soups and stews. The hot packed were already a bit soft from boiling first, but didn't process as long, so overall stayed firmer. There will be good for casseroles and such, where I want to see tomato chunks.
All processing times are from the Better Homes and Gardens Home Canning Cook Book, and are only my retelling of my own experiences. Be sure you know how to approach home canning safely, and always be careful when working with food preservation, not to mention working with boiling water. :)
Linked: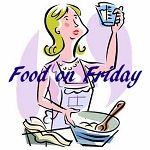 ©2012-2013 Loving and Learning on the High Plains. All rights reserved. All text, photographs, artwork, and other content may not be reproduced or transmitted in any form without the written consent of the author. http://www.homeschoolhighplains.blogspot.com