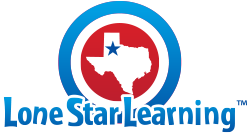 We had the joy of receiving the
Greek/Latin Root flashcards
from
Lone Star Learning,
for the purpose of review. I knew they would be interesting to the kids, as I had been stressing to them that any spelling word can be broken down to its root and easily figured out. They retail for $39.99*, and are targeted at 3rd through 8th grade, but really, all 4 of my children (ranging from K through 5th) found them lovely and interesting.
The set includes 60 cards, comprised of 30 Latin roots and 30 Greek roots, as well as a title/cover card and a definition card. The definition card includes the roots words in alphabetical order (separated into two lists by Latin and Greek), the meaning of each word, and an example of it used in a modern English word, sometimes two. This was the most important card in the deck as it offered the definitions. When my kids quizzed each-other on these cards, they would use this as a reference if they were stuck.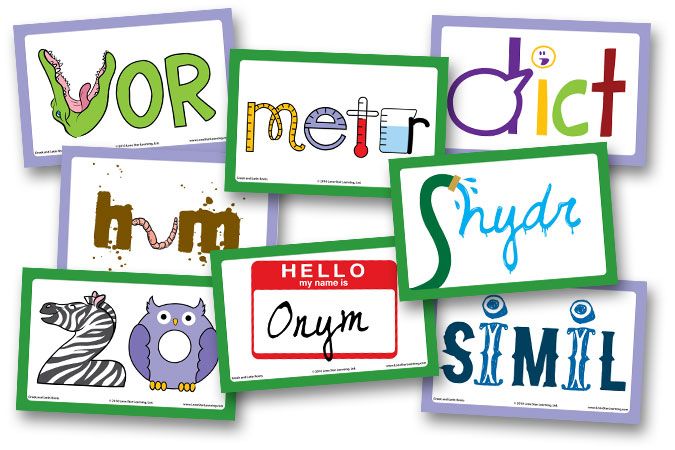 The cards are 8.5" x 5.5" cardstock and are glossy on the front. The color border indicates the Greek (green) or Latin (lavender) part of the set. While they are not laminated, the glossy front does make them pretty durable... as my daughter promptly spilled a glass of water on them. We quickly wiped them clean, and they dried just fine! The back is not glossy, so you could write on that side. For years of enjoyment I would recommend laminating. Their handy size means you can laminate each card with a 8.5" x 11" laminating sheet, folded over.
The first time we used them we had a great time guessing the meaning of each root, which wasn't hard with the pictures. The kids got better than 60% right without looking at the list. My 7 year old provided the comic relief by tossing out her thoughts, such as the "poly" card must be referring to Polly Pocket, and the "Flex" card to "Net-flex". Hah ha!
In no time all of the kids had the correct definitions memorized and were applying that knowledge to their
other studies.
My daughter, Emma, had misplaced her spelling book, so we constructed a list of spelling words using the "Example" words from the definition card. At first she thought this was too hard, but as she became better acquainted with the roots, the full word spellings became very easy.
She loved the cards so well that, when a neighbor friend came over, they set up "School" pretend play in the living room. She quizzed her friend with the Greek/Latin Root cards. (Sorry, I didn't get a picture!)
In our math one of the kids is just coming into the section on geometry, so many of the roots again helped him understand the meaning of several math words: Decagon, Metric, Polygon, Median, and more.
Even in our Bible study book, there was a question about the meaning of the Greek words "Tele" and "Scop". The exercise was to show, using the word "telescope", how understanding Greek roots of words can help understand a Bible passage better. Unfortunately, since "telescope" isn't a Bible word, we couldn't find them in our Greek/English Bible dictionary. Here they were easily defined on the flash cards! (Tele = far, Scop = observe)
What I liked:
These were just the right number of cards to work with, making memorization easy.
The colorful illustrations made remembering the meanings very easy.
The glossy front saved them from being ruined by water.
The definition card had all the example words too.
Their size was easy to handle.
The kids enjoyed using them, and it was more like a game than school.
They are made in America!
What I didn't like:
I wish they came laminated, as being totally waterproof seems to be necessary at my house.
The price is a bit steep for an extra manipulative.
Bottom Line:
I highly recommend these flashcards if you are shopping for Greek/Latin Root manipulative. You may want to watch for a sale. The colorful artwork is fun and engaging, and they really help the definitions stick in the kids minds.
But don't just take my word for it! Read the other reviews of these and other products from Lone Star Learning:

Disclaimer: I received a free copy of this product through the Schoolhouse Review Crew in exchange for my honest review. I was not required to write a positive review nor was I compensated in any other way. All opinions I have expressed are my own or those of my family. I am disclosing this in accordance with the FTC Regulations.
©2012-2013 Loving and Learning on the High Plains. All rights reserved. All text, photographs, artwork, and other content may not be reproduced or transmitted in any form without the written consent of the author. http://www.homeschoolhighplains.blogspot.com
*Prices and links are accurate at the time this is published, and are subject to change.