Because of how well the Bible fits into every area of our learning, it is the subject I find I am always teaching, and I love it... because I'm the one who learns the most!

Bible Reading Plans
We use several different curriculum, but the best, of course is the Bible itself. All of the kids have been using the
youversion.com
app on my smartphone to do different reading programs. We love using the audio feature, and listen to it when we are driving. Some of the plans we are using, or have finished already:
Studying God's Word, from Christian Liberty Press
I had originally not used this curriculum with my older two, because it seemed dry. But recently I've been using it with my third child, and have enjoyed it much more than I had thought. The catechism style text really apeals to her, and she loves doing the daily reading.
Read here how one lesson led to blessing for both her and myself!


AWANA
Approved Workmen Are Not Ashamed, taken from 2 Timothy 2:15:
"Be diligent to present yourself approved to God, a worker who does not need to be ashamed, rightly dividing the word of truth."
I want my kids to have a good base knowledge of Bible application in every day life... this is why I LOVE AWANA! Having two kids in the Truth & Training program, one in Sparks, and one in Cubbies... I get to memorize a LOT of Scripture with them.
The best part of the Awana format is that it teaches Biblical truths with Scripture memorization to back it up. In Cubbies they do it with a story and a simple verse to go along with it. Since this is geared for ages 3-4, it's pretty simple. In Sparks (K-2nd grade) they memorize a verse that backs up a Biblical statement. I want my kids to know what they believe, and the Biblical basis for "WHY?" as well.
Here is an entire post about Awana, and more about why we love it.
Family Devotions
We have also used the book by Clay Clarkson, Our 24 Family Ways. We are loving the conversational style and have already learned a lot, and discussed a lot of Scripture. This fits well with our AWANA studies. I have truly enjoyed many of the Clarksons' books, and this one was no exception.
We have not finished it, but a blogger friend recently reviewed it.
Go here to read her entire review.
She did a fantastic job describing every part of this book.
Personal Devotions and Study
For myself, I have been reading through the Bible in a year, and it really is all the reference I need! I am also midway through several other great books with spiritual application to all parts of life.
Here is my To Be Read Pile
. :)
I've also started
a study with a few friends, going through One Thousand Gifts
by Ann Voskamp. If you've been reading my blog for any time, you know I enjoy counting the everyday blessings.
So that's it for us, What do you use for Bible curriculum? And what other subjects do you love to teach?
Join us on a blog cruise?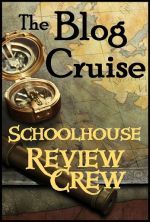 Note: Images are provided via the Amazon Affiliates Program.
©2012-2013 Loving and Learning on the High Plains. All rights reserved. All text, photographs, artwork, and other content may not be reproduced or transmitted in any form without the written consent of the author. http://www.homeschoolhighplains.blogspot.com